Sports Injury Treatment with our Modesto Chiropractor
As an experienced and respected Modesto chiropractor, Dr. Chester Graham has loved working with athletes from his community who participate in all types and all levels of sports. If you have an athlete in your home (including yourself!) then we strongly encourage you to get to know us here at Graham Chiropractic—whether you're currently dealing with a sports injury or are simply hoping to stay healthy all season (and pre-season) long!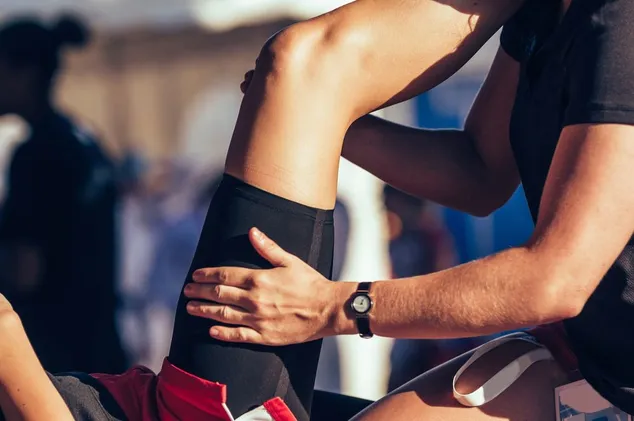 What Causes Sports Injuries?
Acute sports injuries are sudden injuries often caused by trauma, like a sprain. Chronic sports injuries tend to be caused by overuse or weakness in the muscle. Unsafe training environments and poor techniques can contribute to sports injuries as well.
Common Types of Sports Injury Seen
A sports injury can happen to anyone at any time. Some of the most common risk factors for them include the nature of the sport (e.g., if it's full contact), the degree of training the athlete has (specifically if he or she is over- or under-trained), the type and quality of equipment being used, whether the athlete is appropriately hydrated, nourished, and rested, and of course whether a simple accident pops up. Some specific types of sports injury seen by our chiropractor in Modesto include:
Whiplash and concussions - neck injury caused by sudden movement
Spinal joint subluxations - misalignment of the spinal column
Back muscle strains - stretch or tear of the back muscle
Disc herniations - when the spinal disc pushes through a crack in the vertebra
Nerve impingement (at the level of the spine or in the peripheral limbs) - spinal nerve irritation often caused by pressure
Rotator cuff strains and tears - sprain or strain to the muscle and tissue surrounding the shoulder
Tendonitis (e.g., golfer's elbow, tennis elbow, Achilles' tendonitis) - inflammation of the tissue connecting muscle to bone
Patellofemoral pain syndrome (aka "runner's knee") - damage to the kneecap often caused by overuse
ACL/MCL knee sprains and tears - torn, pulled ligament in knee
Shin splints - pain in the shinbone area caused by overuse
Plantar fasciitis - inflammation in the heel bone of the foot
Sports injuries can happen in the blink of an eye or they can develop more slowly over a period of time. Given the relatively intense and active nature of an athlete's lifestyle, we always encourage people to consult with a chiropractor sooner than later if a nagging injury crops up to avoid a small issue from devolving into a bigger one (even career-ending ones, in severe cases).
Benefits of Chiropractic Care for Athletes (It's Way More Than Just Injury Treatment)
You may be surprised to know that many amateur and professional level sports teams have doctors of chiropractic on staff. We're not surprised why: formal and anecdotal evidence shows that chiropractic care can be incredibly beneficial for the active person! Here are a few reasons why:
Through chiropractic adjustments, our team can maximize the alignment of the spine and function of the nervous system, helping the athlete improve everything from their coordination to recovery time (recovery from both injuries and training sessions).
Through modalities like laser therapy and ultrasound, we can relieve pain, swelling, and inflammation, plus minimize scar tissue.
Through postural screens, movement analysis, and corrective exercises, we can identify and address areas of decreased strength or mobility which may have contributed to the injury in the first place.
Through functional medicine and nutritional counseling, we can help athletes maximize their overall health in order to get the most out of their body and their sport.
Are You Currently Sidelined by a Sports Injury? Our Modesto Chiropractor Can Get You Back in the Game
At Graham Chiropractic, our Modesto chiropractor, Dr. Graham, is honored to help all local athletes of all ages and ability levels excel in their sport and health. If you or a loved one has recently suffered a sports injury, or simply feel as if you need some natural and drug-free help to maximize your athletic potential, then contact our chiropractic clinic today at 209-545-8727 to schedule an appointment—and be sure to ask about our new patient special offer!