Sciatica Treatment with our Modesto Chiropractor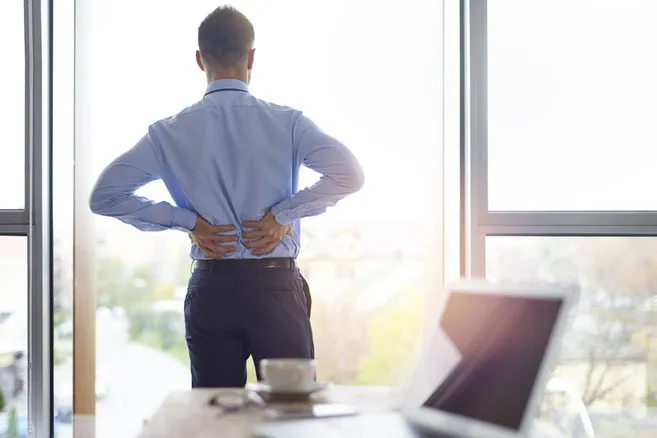 As your trusted local chiropractor in Modesto, we are dedicated to providing patients of all ages with the highest quality of care. Whether you are interested in pain relief, preventative wellness care or you'd like to learn more about the benefits of treating common musculoskeletal conditions like sciatica – our friendly and knowledgeable team is here to help
What is Sciatica?
Sciatica is a common musculoskeletal condition that originates in the lower back area and continues down along the path of the sciatic nerve. This condition typically involves pain and discomfort in the leg that travels from the lower back, through the hips and buttocks are and finally down into the back of each leg. Patients with sciatica may experience varying degrees of pain, numbness, tingling and more.
Common Symptoms Associated with Sciatica
Think you may be suffering from sciatica? If you are experiencing any of the following symptoms, we recommend scheduling a consultation with our Modesto chiropractor as soon as possible:
Constant pain presenting in only one side of the buttock area or leg. May occasionally feel pain in both legs.
Pain that increases in severity when sitting down.
Leg pain that feels like a tingling, burning or searing sensation. Not a dull ache.
Difficulty moving the leg, foot and/or toes. Weakness or numbness in the legs, foot and/or toes.
Sharp pain in the legs that makes it difficult to stand up and/or walk.
Radiating pain that travels from the base of the lower back, down into the leg and foot.
Typically, sciatic pain varies from an infrequent annoyance to constant and nearly incapacitating. The severity of your symptoms will depend largely on the location of the pinched nerve.
What Causes Sciatica?
Your sciatic nerve is the largest nerve in your body. Made up of many individual nerve roots that branch out from the spine near the lower back and these nerves combine together to form the "sciatic nerve." Sciatic-related pain and other symptoms occur when the sciatic nerve becomes irritated or pinched. Some of the most common causes of sciatica include:
Herniated Discs
Degenerative Disc Disease
Spinal Stenosis
Muscle Strain
Pregnancy
Scar Tissue
Can Chiropractic Care Help Relieve Sciatic Pain?
Chiropractic adjustments work to relieve chronic pain, reduce inflammation and restore your full-range of motion. These gradual chiropractic adjustments are used to target the root cause of your pain and stimulate the body to naturally promote faster healing. Additional holistic treatments, including corrective exercise, may also be used to manage your sciatic pain.
Contact Us Today
Interested in learning more about the benefits of chiropractic care for sciatica? Call 209-545-8727 or visit us online today to schedule an appointment.